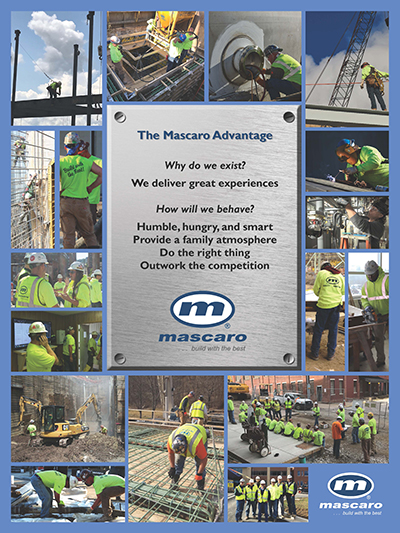 Why do we exist?
We deliver great experiences
How will we behave?
Humble, hungry, and smart
Provide a family atmosphere
Do the right thing
Outwork the competition
What it means:
Humble, hungry, and smart – checking egos at the door, not shying away from hard work and complex projects, and being able to be upfront and honest with each other.
Provide a family atmosphere – concentrating on the health and welfare of not only our employees, but also that of our clients and community. Treating each other the way we would want to be treated.
Do the right thing – it is our foundation and moral compass; our actions impact people and communities and if we do the right thing, the right things will happen.
Outwork the competition – we not only work harder, but smarter; we are consistently looking for ways to improve our processes, train our people, become more innovative, and build relationships that will last for the next generation of construction leaders.