History and The Mascaro Advantage
John C. (Jack) Mascaro wanted to change the construction status quo by creating a company that brought professionalism, integrity, honesty, transparency, and trustworthiness to the industry. From humble beginnings and a ping pong table in his basement, Mascaro Construction was formed in 1988.
Jack's founding principal, "To do what we say we were going to do, and do it right, the first time" laid the foundation for continued growth. Through his enterprising spirit and dedication, he grew Mascaro into one of the largest contracting firms in Western Pennsylvania. Jack began with smaller projects such as tenant fit outs, building into larger healthcare, educational, and corporate projects; the company then branched out into the heavy/industrial markets.
Today, Mascaro serves a wide range of clients and markets, which are featured on the project page. In 2008, Jack became Chairman of the company, handing day-to-day operations to his sons, John, Jeffrey, and Michael. Carrying on the family tradition of construction, along with their own ambitions, they continue to build the company. Passing in July 2020, Jack left behind a great legacy that has become the foundation of The Mascaro Advantage.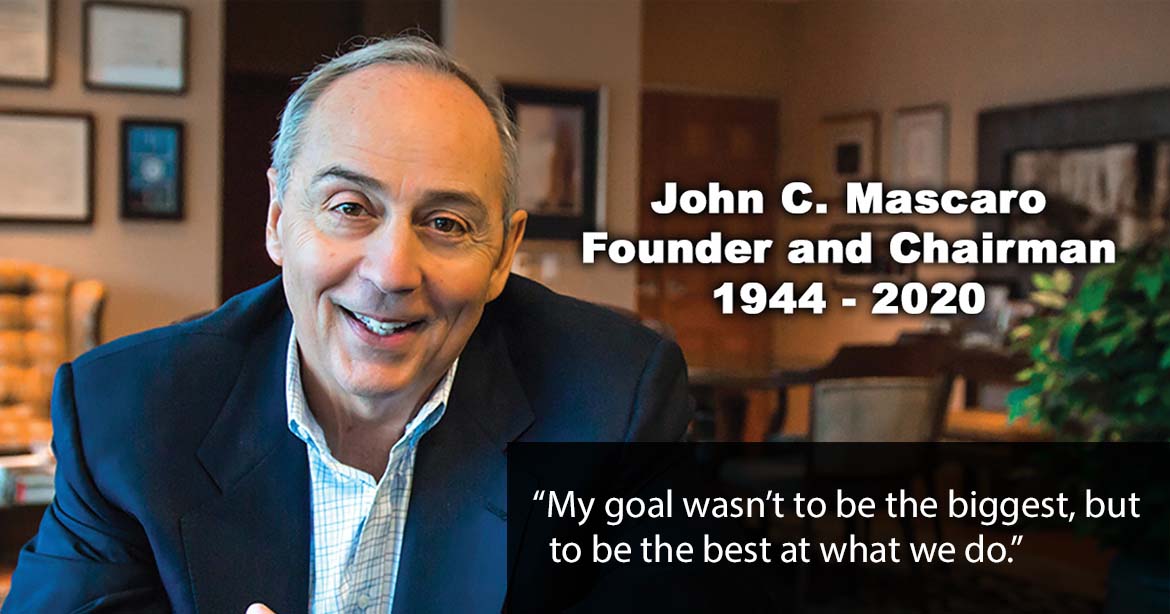 The Mascaro Advantage
Mascaro knows that people build projects and our focus is on providing strong cultural foundation for our people, referred to as The Mascaro Advantage.