Intern / Co-Op Program
At Mascaro, we take great pride in being a builder of projects. In addition to our satisfaction with successful building construction, we enjoy watching our upcoming talent grow into the future of our industry. Just as no two projects are exactly alike, the same can be said for experiences. That is why it is important to choose the right internship or co-op to complement your education.
In today's competitive market, the most desired job candidates possess more than academic excellence. Having hands-on knowledge and experience gained through coveted internships or co-ops will provide an edge over the competition. Understanding the importance of internships and co-op opportunities, we offer comprehensive experience with frontline exposure to help set you apart from your peers and shape your future.
Don't just take our word for it! See what some of our past interns have said about their experience.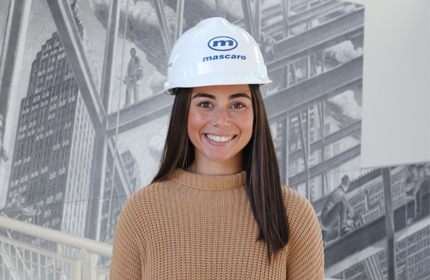 "Throughout both of my internship rotations, the mentor relationships that were built really helped me. I had two different mentors, and they were both willing to answer all my questions and provide knowledgeable information which allowed me to feel confident even though I was so new to the construction industry."
- Jayna F.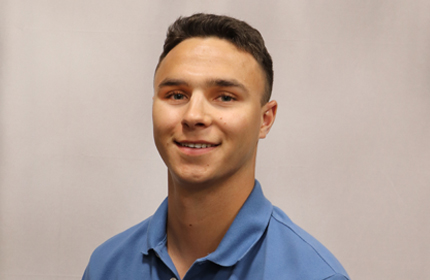 "I developed a great working relationship with my mentors. They gave me a good mix of leadership and freedom which allowed me to learn from their instruction and on my own. From that, I gained confidence to be involved and contribute to the construction process."
- Zack B.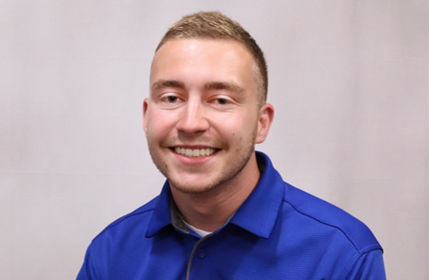 "Mascaro does a great job at providing interns with multiple different experiences/projects. Each project I was assigned to allowed me to learn so much in a relatively short amount of time. From bulk excavation and structural steel framing to interior renovations in an active hospital, each project had their own challenges that provided great opportunities to learn."
- Brandon M.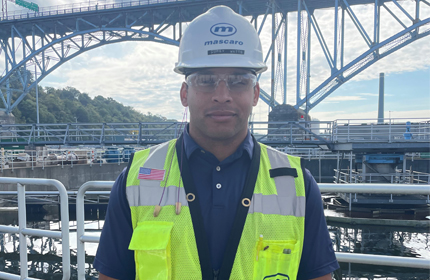 "I was given as much responsibility as I could handle as early as I could handle it both in estimating and on my first job site. I was able to be candid with my mentors and managers about what I wanted to experience and what would best help me grow in the industry."
- Corey W.
What You Can Expect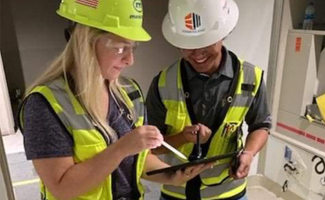 At Mascaro, we offer exposure to building, industrial, and heavy highway construction projects. We seek interns and co-ops for positions in the field, estimating, accounting, marketing, business development, virtual construction, scheduling, safety, quality control, surveying, and human resources.
As a Top Workplace, our internship and co-op programs aim to complement your education within a family atmosphere where we provide real-world experience through the following facets: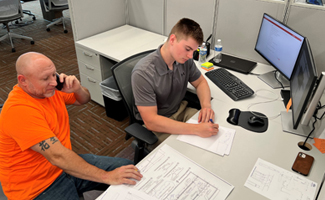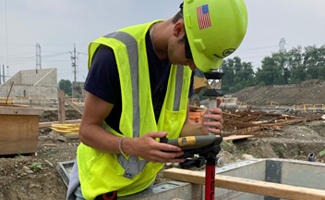 Development Opportunities: both online and in-person training to support new learning while strengthening your core construction management skill sets.
Estimating Immersion: facilitating an introduction to contracts, scope sheets, project drawings and specifications, and scheduling requirements. Observation and participation in project-related meetings, cost reporting, and forecasting.
Field Experience: enabling familiarity with all quality control and assurance processes; exposure to health, safety, and environmental requirements; document and trade management.
Mentorship: each intern / co-op is assigned a peer mentor to build your personal network, provide guidance, oversight, and encouragement for overall progress and experience within the program.
Come Build With Us
Please check our job listings to apply for a 2024 internship or co-op opportunity with Mascaro.