In celebration of Safety Week, we asked our employees why they work safe. Check out the video to see what they had to say.
At Mascaro, we are passionate about health, safety, and the environment. Mascaro's proven safety record and commitment to "Zero Incidents" reflects management's affirmation of employee welfare. Safety is an integral part of our company's culture and everyone should be accountable, not only to ourselves, but for our co-workers, business partners, and the general public on and around our jobsites. It is our goal to send each employee home to his or her family in the same condition their families sent them to us.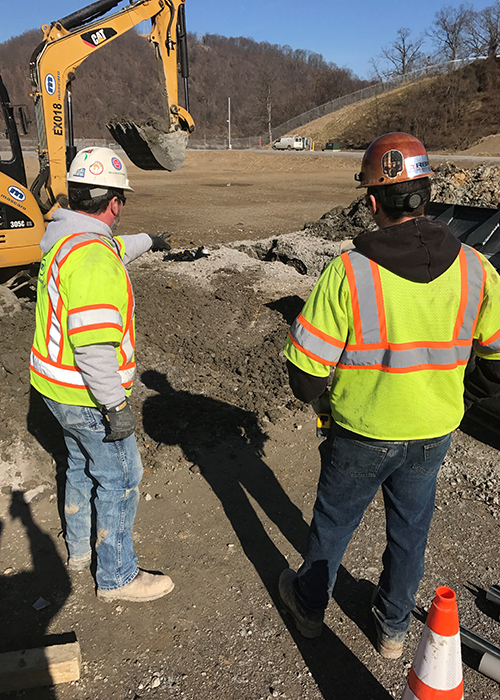 Our core value of "do the right thing" not only encompasses health and safety, it requires us to perform our work in an environmentally responsible manner. We have developed processes and training to assist in the safe execution of work, but it takes more than that. It involves our people taking an active and constant interest in the prevention of incidents and the protection of our environment.
Our experience modification rate for 2020 is .672, which is a direct result of the efforts of our employees. Not only have we been able to keep our EMR rates below the national average, we have significantly reduced our recordable rate over the past several years.
Our HSE processes have been reviewed and approved by the following web-based verification websites: ISNetworld, Veriforce, Disa, and Avetta.
Safety Awards
2020-1996 MBA Safety Award, Master Builders' Association of Western Pennsylvania
Excellence in Safety
2019-2017 Thomas J. Reynolds Award for Construction Safety and Health, The Association of Union Constructors (TAUC)
Days Away, Restricted or Transferred (DART) Rate 25% below the Bureau of Labor Statistics national average
2018 National AGC Safety Awards (NASA) Program
For incident rate 25% below National Average
2017 Willis Towers Watson Construction Safety Excellence Award
Second Place, Building, 1,000,000+ Work Hour Category, Associated General Contractors