On May 14, a group of Mascaro employees and their families joined together at Point State Park to walk in the Cystic Fibrosis Foundation's, "Pittsburgh Great Strides" walk. The group of twenty not only walked to show their support, but they also raised funds in donation to the Cystic Fibrosis Foundation as they work to find a cure.

Mascaro was named a 2021 CF Corporate Champion due to their support of the cause.
Mascaro was awarded national Top Workplace Cultural Excellence Awards in the following categories:
Innovation
Great Leadership
Worklife Flexibility
Purposes & Values
Compensation & Benefits
Click here to read about the awards and see the complete list of winners.
John C. Mascaro, Jr. was named to City & State's inaugural Construction Power 75. The list identifies leading builders, contractors, public officials, construction managers, consultants, lawyers and advocates who are building – and rebuilding – Pennsylvania.
You can read the complete list here.
The Terminal Modernization Program at Pittsburgh International Airport is underway. The $1.4 billion project is an ambitious transformation that will make the passenger experience more efficient and create a lasting first impression for visitors. The
tech-forward facility will reduce travel and wait times for passengers and their bags. The first new terminal to open post-pandemic, the space features aspects like automated systems and outdoor terraces to make health and safety a top priority.
Mascaro was awarded the contract for the steel and concrete decks in June 2021. Mascaro estimates that over 16,000 tons of steel, 94,000 tons of concrete, and more than 354,000 square feet of wood materials are required for the project.
To learn more about the project, click here.
The 2022 Gentlemen's Night Out was held on Friday, February 18, in the PNC Champions Club at Heinz Field. The event was hosted by Michael Mascaro, Executive Vice President of Mascaro Construction and member of the National Aviary Board of Trustees with proceeds from the event benefiting the National Aviary.
Guests enjoyed cocktails, hors d'oeuvres, a four-course dinner with wine pairings, live music, and an assortment of premium cigars. Among the distinguished guests in attendance were Pittsburgh Steelers alumni Matt Spaeth, Craig Bingham, and JT Thomas, as well as Senator Wayne Fontana and County Executive Rich Fitzgerald.
The evening raised approximately $193,000 in support of the National Aviary's work to save birds and protect their habitats! Read the press coverage here.
AHN is partnering with Mascaro Construction to develop a new, state-of-the-art outpatient center in Harmony.
Mascaro will develop the south end of the existing complex at the Steamfitters Offices & Events Center into a 7,500-square-foot healthcare facility named AHN Seneca Valley Outpatient Center which will offer an array of primary, specialty and diagnostic services for residents of Harmony, Zelienople and surrounding communities. It is expected to open in June.
To read the full press release, please click here.
Mascaro was named a 2022 USA Top Workplace! This award celebrates nationally recognized companies that make the world a better place to work together by prioritizing a people-centered culture and giving employees a voice.

Check out the list of companies who were named to the list, and if you would like to join our team, check out our job listings.
The Mascaro Family was recognized at the Heinz History Makers Award Dinner. This award honors individuals with Western Pennsylvanian roots for their contributions to this region and beyond. This year's honorees included Thaddeus Mosley, Arthur Rooney, Jr., Maxwell King, Anne Lewis, and the Mascaro family. Congratulations to all and thank you for your contributions to the community!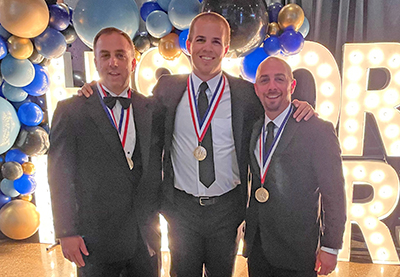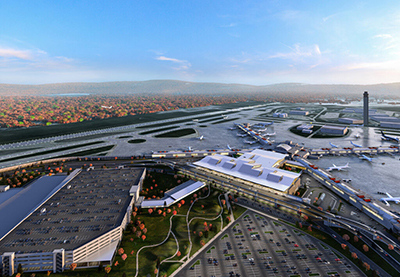 Blue Sky News published an article on the construction at the Pittsburgh International Airport. Click here to check out the article on this awesome project.
Mascaro would like to share with you some of our newsworthy happenings. Check back for updates to see what our company and people are accomplishing.