Steelers Addition, UPMC Rooney Sports Complex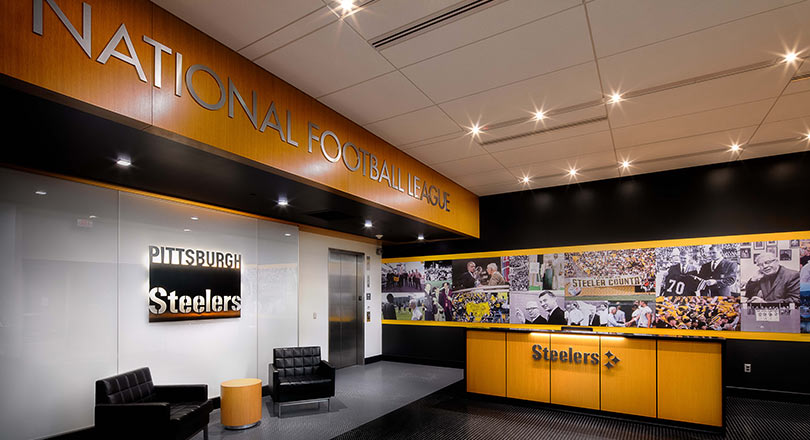 Client
Pittsburgh Steelers Sports, Inc.
Pittsburgh, Pennsylvania
Renovation/addition
10,000 square feet
10 months of construction
Construction manager at risk
Project Details
This addition to the weight room doubled the size of the area. The upgraded area features 40 yards of synthetic turf meant to replicate the grass at Acrisure Stadium. Renovations and upgrades were also made to the hydrotherapy area that included new flooring, walls, lighting, doors, glass, and HVAC.