Washington & Jefferson College Residence Hall and Theme Housing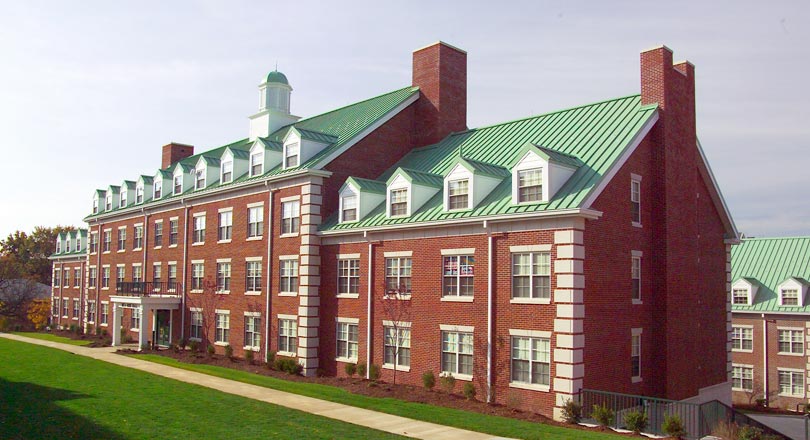 Client
Capstone Development Corp.
Washington, Pennsylvania
New construction
155,000 square feet/400 beds
16 months of construction
Design-build contractor
Project Details
Phase I included the construction of a 4-1/2 story residence hall featuring 32 units with a suite-style configuration. Each suite has four, single bedrooms with a common living room and bathroom. Each floor has a public lounge with kitchenette. The laundry, recreation, and storage facilities are found on the ground floor. Phase II consisted of ten theme houses that provided 260 beds. Each of the three-story houses provides sleeping quarters on all three floors with first floor kitchen and living space.